_______________________________________________________________________________________________________________________________________________________
2016 NECF POTLUCK COOKOUT IX
------------------------------------------------------------------------------------------------------------------------------------
------------------------------------------------------------------------------------------------------------------------------------
--------------------------------------------------------------------------------------------------------------------------------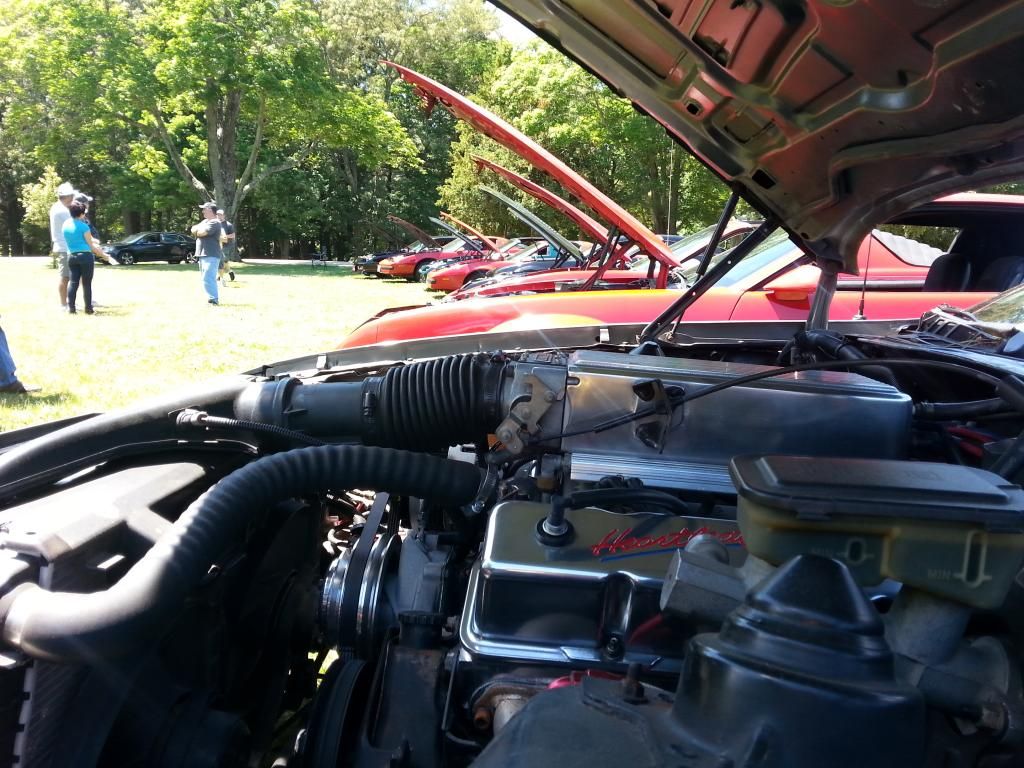 9th
Annual
NECF
Potluck
Cookout
WHO's
INVITED
:
Everyone that isnt gonna be a jackass. Bring your Family, Friends, Wives &/or Girlfriends.
The event is simple, anyone who wants to go, bring some food to share and/or bring other items needed, check the thread so you don't bring stuff we dont need and finally, post up what you intend to contribute... this is the only cost of entry folks... If your car isn't up and running, bring your DD, we don't care, this is about having a good time!

PS: Bring your Folding Chairs!
WHEN

:

Sunday, June 19, 2016 11AM to ?




Rain Date: TBA




WHERE

:

Goddard State Park, Rhode Island

:
Goddard

Memorial

State

Park

,

1095

Ives

Road

,

Warwick

,

Rhode

Island

02818


http://www.riparks.com/goddard.htm
(401)-884-2010


Directions from Providence, RI

:
Take Interstate Rte. 95 South, to Rte. 4 South, to East Greenwich exit, turn right onto Division Street, to Rte. 1 South, follow signs to Goddard Memorial State Park. (LOOK FOR NECF SIGNS on the side of the roads)

Please start posting up what you are bringing so we can all get an Idea of what we'll have & what we will need.

LINK: viewtopic.php?f=7&t=8739
For those unfamilier with this event, This is a team effort & we all pitch in to make this thing kick-ass every year. We have held the event typically on Father's Day Weekend. We DO NOT charge any entry fees, but we do ask that you bring a dish of food &/or supplies, so that we can make this happen without the need to charge an entry fee.

Again, please post up what you are bringing in the Potluck Discussion Thread so we don't end up with 10 bottles of Coke and 40 bags of Chips.
-----------------------------------------------------------------------------------------------------------
For those unfamilier, we ask that you bring a some food, or drink, or supplies as the entry fee... if you cannot afford to, please PM and it will remain confidential.

Drive whatever you can to the meet... doesn't matter if its your Firebird or Camaro, your DD, or your Big Wheel... its all good.
SWAP MEET!!!

:
If you have anything you want to sell that is Camaro/Firebird related... feel free to haul it down. Just remember that any business conducted is yours and yours alone... no one affiliated with or involved with NECF directly is responsible for any private transactions between two grown adults, however be assured that theft will be dealt with VERY Harshly....
So Who is Bringing What?